At Endeavour we have a wide range of extra curricular activities outside the formal time table so as to help children develop the various facets of their personality and to facilitate their intellectual, emotional and moral growth.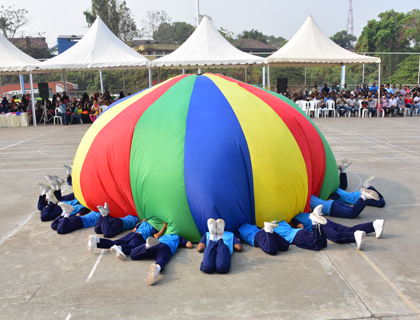 EDUSPORTS
Taking Physical Education very seriously, our school has tied- up with EduSports so as to provide our students with the best and the most productive PT experience.
EduSports is a sports education company that has developed a curriculum for sports intended to offer the same rigour in sports and physical education as in academics, in addition to helping children improve their health and fitness levels. The curriculum is based on NASPE standards and the assessment modules are bases on FitnessGram methodology.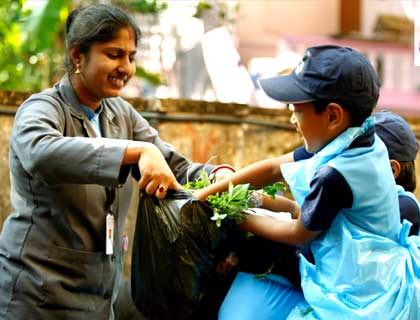 SOCIAL CLUB
The Social Club is responsible for ensuring that students experience the society that exists outside of their classroom, to get out of their comfort zones and focus on their social responsibilities as the 'Caliphs on Earth' which God has vested upon them. They conduct activities like: 'Neighbours Day' as a gesture of acknowledging the importance of neighbours in their lives, clean-up and charity drives, visiting old age homes, rehabilitation centres and orphanages to share a few happy moments with the less fortunate ones in the society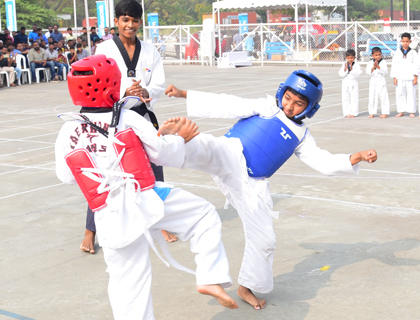 TAEKWONDO
Taekwondo enhances self-esteem by heightening physical and mental abilities, Builds confidence by encouraging to succeed and to take control of life. Taekwondo also helps develop discipline by thoroughly training your body and mind.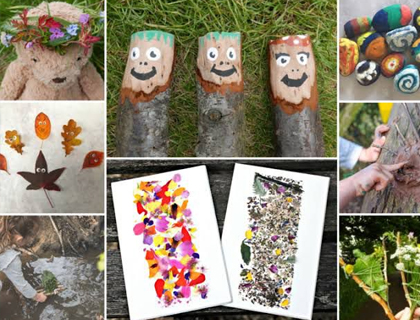 NATURE CLUB
Communing with nature is good for a child's psychological and physical well-being. It can help reduce stress and improve concentration. We include field trips, gardening, making terrariums etc as part of Nature Club activities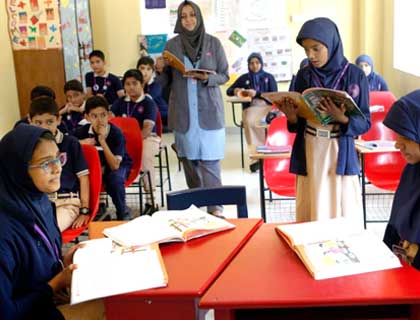 LITERARY CLUB
The club offers a competing platform for the knowledge-hungry students, cultivates a passion for quizzing, healthy debating, creative writing, literature, elocution, etc. among the students. It benefits students in the disciplines of writing and speaking by conducting events that are both instructional and enjoyable.
Sharpens the skills of logical thinking and develops excellent communication skills and teaches students to think spontaneously.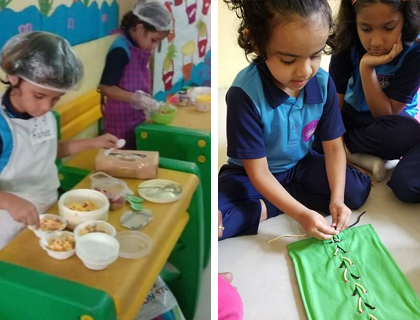 LIFE SKILLS CLUB
Life skills are the skills needed to deal effectively with the challenges in everyday life and make one independent to a great extend. students who are able to understand and use these skills, along with their educational qualifications are more successful in their lives and will be better placed to take advantage of educational and employment opportunities.
At Endeavour, we start teaching life skills from tying their shoelaces to folding their own clothes and making their own simple meal all the way to critical thinking, decision making and self awareness.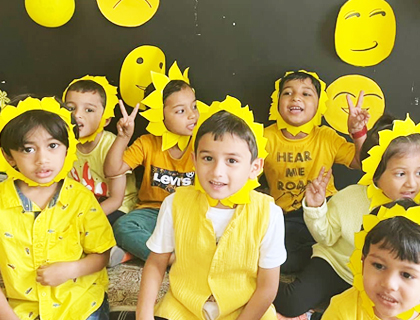 CREATIVE CLUB
The purpose of the Creative Club is to stimulate interest in creative ideas among students. The club attempts to nurture future and budding artists by organising various fun filled creative activities including art and craft.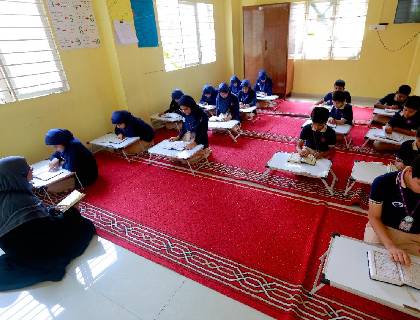 Islamic Nurturing
EIS focuses on nurturing Islamic morals and values in Muslim children as an effort to bring back the lost legacy of Muslims being contributors to the world in all fields. We follow a well structured, graded curriculum in Islamic Studies, Arabic and Hifdh.